Winters Getting You All Gloomy? Let's Try Dealing With It By Making Our Bedding Comfortable.
Posted by THEWHITE MOSS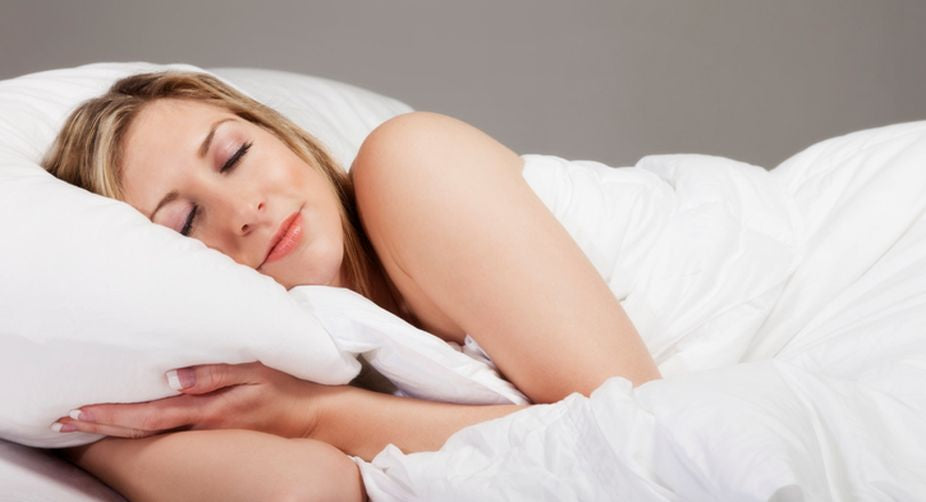 Finding yourself amidst the seasonal blues in winters is common. You might find yourself croctchety and lethargic due to the lack of sunlight.To reduce this feeling, you can start making positive changes in your surroundings. Your bedroom being the first and foremost.We at The White Moss have an astounding collection of bedsheets and comforters to add that vibe to your room that will lift up your mood. There are a lot of things to consider before you get yourself a perfect and cosy bedding.
• Table Of Content
 • Choose The Perfect Fabric For Your Bedsheet:
Confused as to buy which bedsheet and what fabric? This question is not that simple. There are plenty of factors to consider while purchasing a bedsheet. You need to get something that is comfortable and is according to your needs and wants at the same time. Which is better- cotton or polyester? The reason for this confusion is that both the fabrics have their pros and cons. It all depends on what fabric you prefer and are comfortable with. For a good night sleep, you need to be complacent with your bed and the bedsheet.
 • Is Cotton Bedsheet The Best Option?
Advantages:
- Cotton bedsheets are made of natural cotton fibre. It makes the sheet better for sensitive skin and allergies.
- Because of the natural material, it is highly breathable and helps in regulating our body temperature.
- The best thing about cotton bedsheets is that they are low maintenance and easy to care.
- As it is a natural fibre, it is biodegradable and hence eco-friendly.
- Cotton is stretchable, which means a pure cotton bed sheet will stretch easily and can adapt to different sizes of mattress much better.
- Not prone to static or pilling like polyester sheet.
 Disadvantages:
- If you are opting for a pure cotton bedsheet, they can be quite pricey.
- The natural fibres break down much early than the synthetic fabric. This makes them less durable.
- Cotton bedsheets get wrinkled easily.
> Pros and cons of polyester:
Advantages:
- These are made from synthetic or man-made material and hence doesn't need a lot of processing in manufacturing, resulting in making it cheaper then cotton bedsheets.
- Polyester bed sheets are lightweight and very soft.
- The synthetic fibre is more durable because of the tightly woven polyester.
- Are affordable and doesn't get wrinkled easily.
- They are easy to launder and dry.
- Are more resistant to shrinkage.
Disadvantages:
- Polyester material is not much breathable and moisture wicking.
- The fabric becomes rougher over the time and is not a good choice for people with sensitive skin.
- It is prone to static charges, and this makes it bad for your hair.
 • Warm And Comfy comforters And Quilts In Freezing Winters:
 The best part in a cold winter day is getting into your quilt or comforter. That warmth inside the quilt in the chilling weather outside feels like solace. So, this winter, get yourself a warm and cosy quilt selecting from a wide range which will also enhance the look of your bed. We have quite a collection of quirky designs and patterns. You can buy a mix-n-match quilt or a bedding set with comforter. And that is not all, we've got a surprise for you, a reversible comforter. Yes, you heard it right. That means you will have an option to choose one of the two designs.
 • Fitted Bedsheet Set For Lazy Winter Mornings.
With winter comes the lethargic and dull mornings. You get out of your warm comforter after a lot of struggles and don't feel like making the bed. Am I right or am I right? But you do not have to worry as long as we are here. We have got for you some fitted bedsheet set. Now it is as easy to make your bed as getting into it. For someone who does not like making their bed first thing in the morning, pick up a fitted bedsheet set, and you are sorted. The elastic detailing makes the tucking in and tucking out of the sheet so effortless. The fabric is as smooth making it feel like silk. A contrasting dohar will look uber cool with the sheet set.
 • Bringing Some Brightness In The Chilled And Dark Nights.
Colors do influence our mood and there have been numerous studies about this. Many people tend to opt for darker colors in winters just to fit with the theme of the season. But if you are feeling exhausted and weary whenever you enter your room, it's time to change the color of the bedsheet to some bright and beaming color. Dull colors can make your mood duller. The best way to drive the blues away is to ensure that you surround yourself with things that makes you happy and satiated. Surrounding yourself with bright colors can get you an instant boost of positivity and peace. That's why we recommend you buy a few sets of the brighter colors like yellow or orange from our collection. This for sure will lift your spirits up.
This winter don't just sprawl on your bed lazily. You have got to get up and get out there with all the energy and positivity that you can gather. And to help you with this, check out our latest winter collections of bedsheets, pillow covers, comforters, quilts and blankets. Pick from a wide and mesmerizing range of bedsheet sets and fitted sheets as well. Your day starts and ends with you on your bed. So, make sure you start and end your day on a positive and happy note. Try keeping your environment as lively as possible, and we can make this winter a great one.
Fabric- Factors to consider for choosing a perfect bedsheet for a bedroom.
Durable- How often should you wash your bedsheet? Collection 2019 Sale 70% Off Title for image