HOME DÉCOR ITEMS –A UNIQUE AND GREAT GIFTING OPTION FOR RAKSHA BANDHAN
Posted by RKJ FREELANCE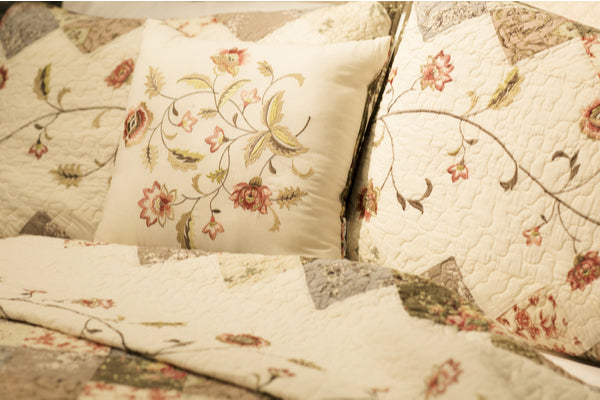 Raksha Bandhan or Rakhi is one of the most important festivals celebrated in India. The festival is celebrated on the full moon day of the month of Shravan according to the Hindu calendar. It cherishes the unique and beautiful bond of love between a brother and sister and is celebrated with great zeal and splendor across the country. On this day sisters tie a sacred thread known as Rakhi on the wrists of their brothers and pray for their long life, prosperity, and well-being. In return the brothers, promise to protect their sisters in every way till eternity.

There are several different traditions and customs associated with this festival. These include sisters observing a fast for their brothers, visits to temples, and even preparing special dishes and sweets for the occasion. However, the one custom which has remained unchanged across centuries is that of brothers presenting gifts to their sisters. This is believed to be a way for brothers to show their love and care and ensure the happiness of their sisters. However, in recent times the trend of sisters pampering their brothers with different types of gifts has also gained much popularity.
• Table Of Content
Unique Gifting Idea For Raksha Bandhan
An integral aspect of celebrating Raksha Bandhan is the brother presenting appropriate gifts to his sister once she ties the Rakhi. Not too long ago, these gifts generally included new clothes, gold or silver jewelry, or even cash gifts. Now, with changing times, gift preferences for both brothers and sisters have also changed. Today most brothers opt for gifts that would enhance the lives of their sisters in some way or can ensure better health and safety for them. With growing awareness about the importance of living a healthy and fit life, most men often choose to present something to their sisters that can improve their general well-being. These may include appliances and gadgets to simplify their tasks and make their lives easier. Alternately, they may opt to present them with home décor items to enhance the comfort and appeal of their homes and also make them feel loved and cherished.

Reasons To Invest In Home Décor Items As A Rakhi Gift
 Many people feel skeptical about presenting their sisters with something as commonplace as a home decor item. However with the wide choice of options available in this niche today, people can choose from products that are both luxurious and comfortable and more importantly add to the overall beauty and aesthetics of their sister's home. Given below are some reasons that justify the idea of investing in home decor items as a great choice for gifting options on the occasion of Rakhi.
1. Most brothers are well aware of what makes their sisters feel comfortable once they want to sit back and relax. The range of home decor items presents them with a vast variety of options to fulfill this basic need of their sisters. It also helps them to assure their sister that they truly care for them and understand their needs fully well.
2. Investing in home decor items such as
comforters
,
diwan sets or even bedding sets provides greater value for money. Such gifts can be put to everyday use or can even be stored away for use on special occasions. In either case, they help to strengthen the emotional bond of love that sisters have for their brothers and vice versa by reminding them about each other.
3. Home decor items are available in a variety of styles, patterns, sizes and even budget ranges. This makes it easier for people to choose an item that meets the taste preferences of their sisters and is also quite pocket-friendly for them. It also ensures that the brothers do not feel financially burdened by the idea of buying a gift for their sisters on this special occasion.
4. Whether people choose to buy king or
queen-size bed sheets
,
sofa cover sets, AC room quilts or any other type of home decor items they can take a pick from the most ordinary to the most luxurious items. They can even choose from different types of luxury fabrics or simple cotton ones or anything in between. They may choose a single set or an entire collection depending on their budget limit as well as the need for that specific item in their sister's home.
Important Things To Consider While Buying Home Décor Items
To get the best value for money even while buying simple home decor items such as pillow covers online it is important to consider the following key aspects.
1. Buyers should verify the goodwill of the sellers and should also consider the quality of products offered by them before making any purchase.
2.They should have a clear understanding of the size of the home decor items they intend to purchase to avoid choosing something that is either too small or too big.
They should verify the terms of shipping and cancellation and return policy before purchasing products online. Collection 2019 Sale 70% Off Title for image