Find The Perfect Bedsheet Online To Complement Your Bedroom.
Posted by THE WHITE MOSS TEAM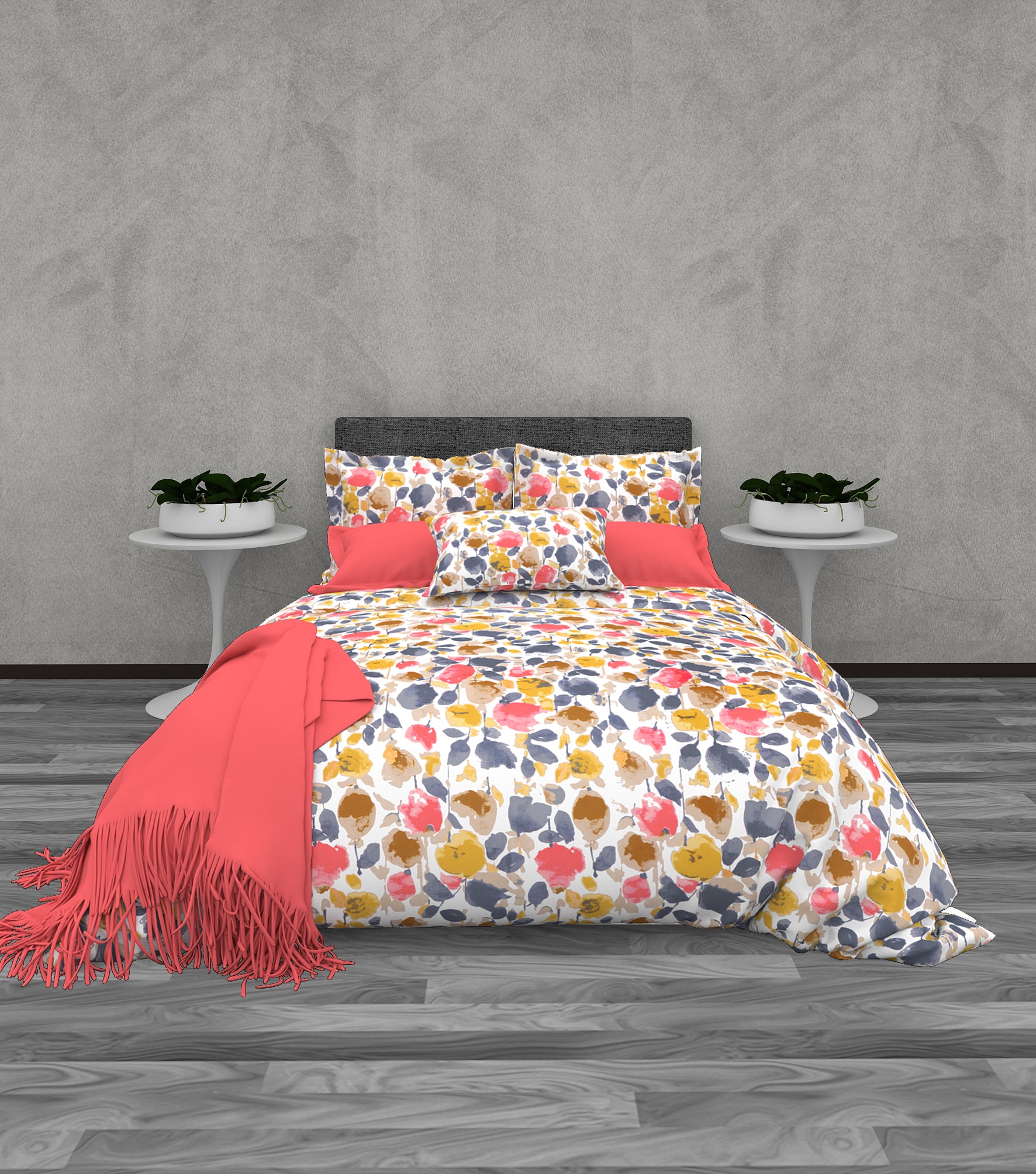 A good night's sleep is worth more than money can buy. The day just goes better, when you have had a wonderful night's sleep.Don't you find that you sleep like a baby when you stay at a nice hotel. Comfort plays a huge role in the quality of sleep you receive.Learn the art of sleeping right by choosing the best  bed sheet for your bedroom. Create a personal sanctuary which reflects your personality and is the perfect nook to relax in. While choosing the bedsheets online, you need to consider a range of factors so that you can make a right selection for your needs.
The Bed Sheet You Choose Should Complement Your Room Decor - Pattern and color might be the common noticeable traits, but your bedsheet should also complement your bedroom  theme and  equate with your personal style.If you have textured walls or printed wallpaper in the room, you may want to stay subtle with the print or pattern of the bedsheet. Similarli, if your room has neutral decor than you can opt for bold colors and patterns.While picking your bedsheets online, choosing them solely based on print and color may not be a good idea, after all. All you need to know is how to mix and match the designs with the look of your bedroom. If you match it right, your bedroom will never look the same again. 
Buy The Correct Size Bed Sheet - Fighting around a smaller sized bed sheet that doesn't fit your bed? If you have a king-size bed at home, you certainly do not need a Queen size bed sheet or else you will keep tucking it in all the time. If you are not sure about the size of your bed, we recommend that you measure the size of your mattress first and then start looking for a bedsheet. Measure from the left side to the right side of your mattress to get the width. Use a tape measure or fabric ruler to do your measuring. Bed sheets need an extra edge to fit the mattresses. Buying bed sheets with the extra edge provides a perfect fit for your bedding and also leaves room for the shrinkage.
Preferred Material - Cotton is by far the most loved fabric for bedsheets as it is soft, durable and breathes well. If you are looking for premium, extra long staple cotton, like Egyptian or Pima, these fabrics are even softer and more durable, though these sheets are a bit on more expensive side. You can also opt for cotton/polyester blends. This fabric may have a somewhat synthetic feel, but it  is inexpensive, more durable and less prone to wrinkling.Hence, you need to pick your bedsheets online wisely. The type of fabric you choose defines its quality and results.
Look For The Thread Count - Thread count refers to the number of horizontal and vertical threads per square inch. Most manufacturers mention the thread count and anything above 140 thread count  is considered good.
Check For The Return Policy - It is important to check the return policy of the bed sheet ,you intend to buy so that you can return or exchange it, in case you do not like it. 
Now, you know how to find the perfect bed sheet for your bed. Still, confused? Browse at thewhitemoss.com and you will find the ideal bed sheet for your room. Collection 2019 Sale 70% Off Title for image